NORDIC AREAS AS WORKPLACE 
Outdoor Academy is a Nordic outdoor education within friluftsliv – the Scandinavian concept of holistic outdoor living – and leadership. We offer courses and full time education from Kvarnen, Kronoby Folk High School in Finland. We travel, teach and work throughout Scandinavia, where we connect and collaborate with many partners.
At Outdoor Academy you can choose to study one or two years full time. The first year is called Nordiskt Friluftsliv (Nordic Outdoor Life) and the second year is called Nordisk Friluftsguide (Nordic Outdoor Guide).

Nordiskt Friluftsliv (Nordic Outdoor Life) – safety and a technical base
The goal of the first year is to give the participants a broad base of technical knowledge within outdoor recreation as well as spark an interest for leadership and intrapersonal relationships.
What do you learn?
The first year revolves around developing a technical base in many outdoor sports such as paddling, climbing, and skiing. You also learn how to have an enjoyable, comfortable and fun time outside in different climates and seasons. You learn through communal and private trips outside throughout Finland and the other Noridc countries, lots of time in the outdoors, training, and projects with local clientele. Our goal is that after the first year at Outdoor Academy, a graduate has the competence to safely pursue the various outdoor sports we teach on their own.
The five blocks
Paddling: Personal technical paddling, partner rescues and safety awareness, trip planning, navigation, weather.
Climbing: Personal technical climbing, top rope, traditional climbing basics, partner rescues, ice climbing basics.
Skiing: Telemark, randonee or snowboard, technical riding in and off piste, alpine touring with avalanche and safety awareness.
Outdoor Technique: A broad technical base within routines, setting camp, food, and gear in all seasons.
Groups and Leadership: You are part of a group that works towards a collective goal. During the first year we work consciously with communication and group dynamics and you get a good look at the leadership process.
You who choose to go the first year
You who choose to go the first year here are 18 years of age and know how to swim. You have a passion for the outdoors and don't hesitate to sleep outside for many nights at a time, even if you don't get a shower every morning. You are also interested in getting to know your classmates, and willing to engage in new challenges almost every day. You must also be prepared to sit xx number of hours in a minibus in order to come along on our trips throughout the Nordic countries.
To get the most out of the year you must actively take advantage of the many possibilities offered. Then you will have a fun gap year and/or a good base of outdoor knowledge with which to continue the next year.

Nordisk Friluftsguide (Nordic Outdoor Guide) – education of multifaceted leaders for the outdoor industry
What do you learn?
This year you concentrate on your personal leadership and how people behave and act in groups. The education includes both theory and practice, common and personal trips, and a longer specialization. You choose an extensive specialization in climbing or paddling for the duration of six weeks, along with personal internships. This year offers the possibility for you to focus on what you are interested in and want to continue with in the future. There are more extensive projects where you have full responsibility for planning, executing and following up the project. You expand your leadership skills both in the class group, with clients the school works with and through work in the outdoor industry. You can focus your time and energy more totally on the areas of outdoor recreation that interest you most. If you're interested, you can even take instructor exams within these areas. During the year you will also complete the Finish wilderness guide exam, as well as work with the Swedish fjälledarnormen— the qualification of a leader in the Swedish fells.
The specialization block
For six weeks in the fall you take an intensive course in either climbing or sea kayak paddling. The goal of the specialization is to give you an extensive understanding of the subject.
You who study the second year
You who stay to study for the second year are a person who is passionate about and wants to work with people and the outdoors. You apply yourself thoroughly to actively being a part of trip planning, leadership, decision making, evaluations, etc. You are willing to engage with new challenges, maybe make mistakes, but then return and develop your skills within the areas you want to work with. You will still need to sit in a minibus, smell your friends, and live life out of a backpack. You also have the possibility to develop your own business idea, or work to get a position within the outdoor industry.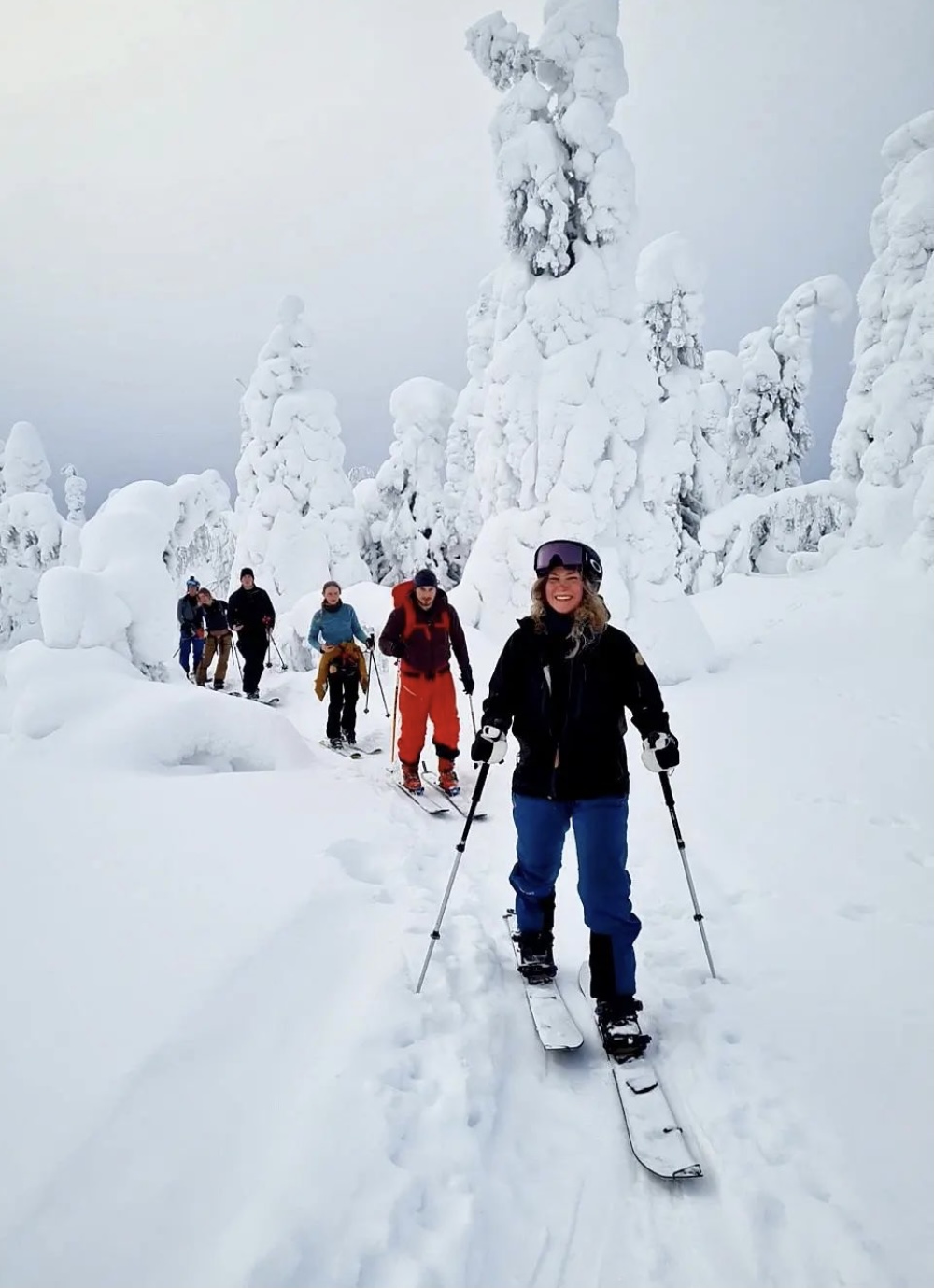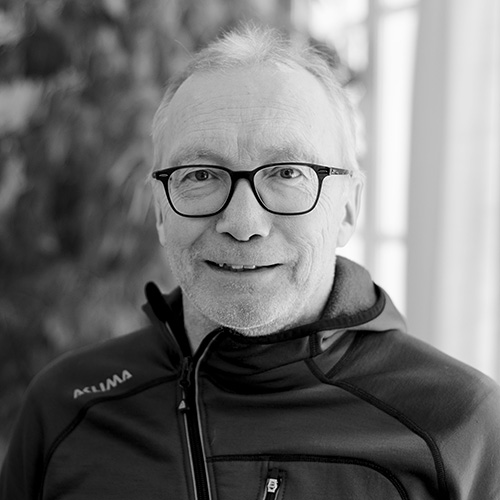 Carl-Gustaf Gustafsson
Ce-Ge, our director, comes from Tärnaby in the Swedish Vindelfjäll area. He grew up out on the fells and studied at Fjällledarlinjen – the fell-leader education at Storumans Folk High School from 1980-1982. Today he has an extensive history in the outdoor industry with the fells as his workplace. Ce-Ge has his own company where he works as a nature photographer and educator/trip leader for many folk high schools and organizations. He has worked at Kronoby Folk High School since 1996. Carl-Gustaf's responsibilities include economy, the wilderness guide exam, practical leadership and education in the fells.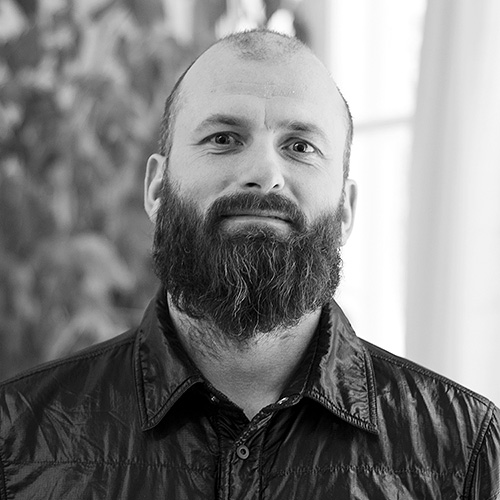 Erik Rudels
Erik grew up in Skärgårdshavet – the archipelago surrounding Åland and Åbo, and currently lives on Åland. Therefore it does not come as a surprise that waterbound outdoor sports are dearest to him, along with safety, leadership, and group dynamics. Erik attended Outdoor Academy 1997-99 and more than 1000 nights in a tent later his interest in the outdoors is unchanged. Erik is an International Sea Kayaking Guide Association (ISKGA) Advanced Guide and runs the business Paddelboden.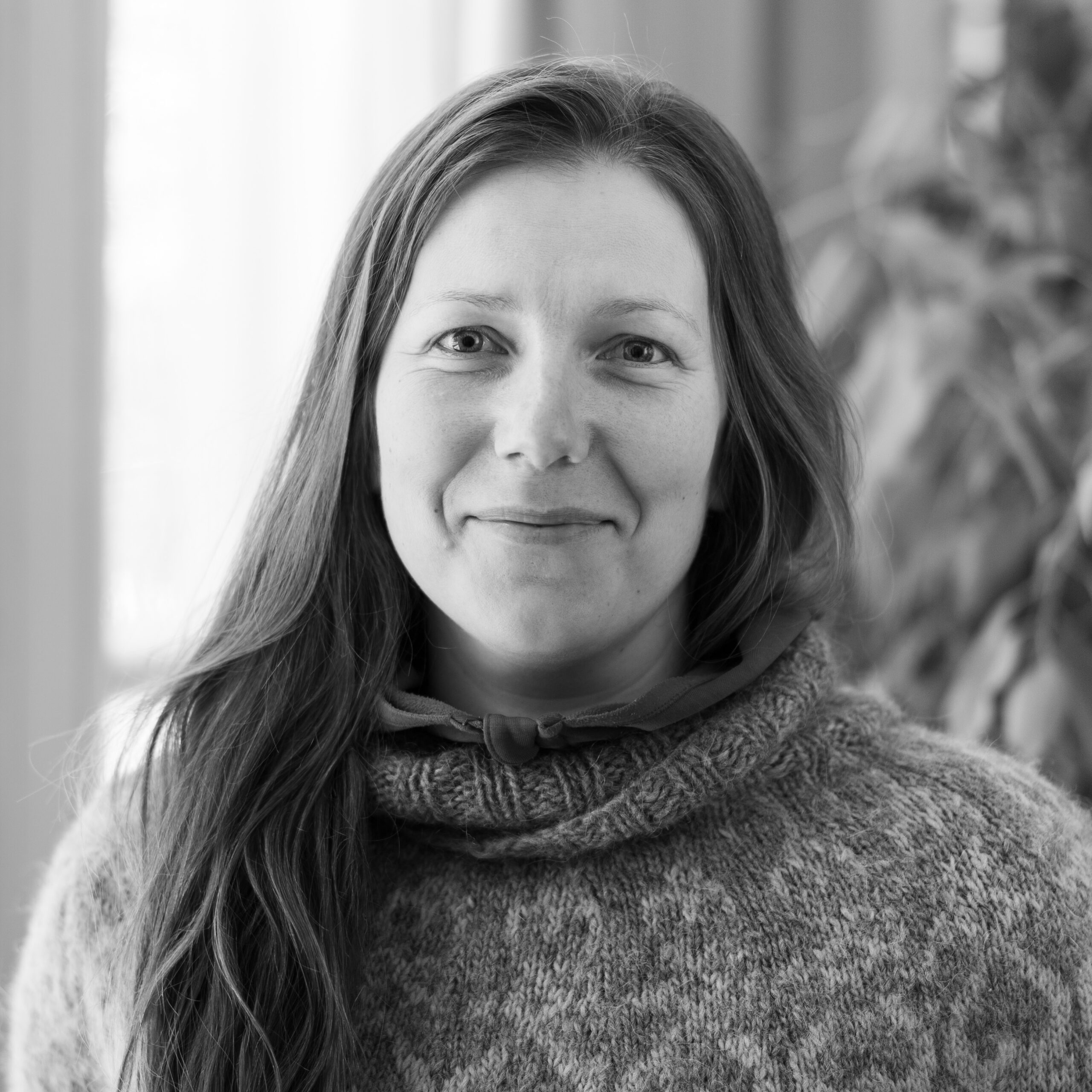 Ulrika Fellman
Ulrika, who grew up in the countryside near the school, became a certified wilderness guide in 2011 with a great interest in the health effects of nature and outdoor activities. She has further studied behavioral science and holds a Bachelor's degree in coaching from the University of Skövde, as well as ongoing studies in environmental psychology at the Swedish University of Agricultural Sciences. She has broad work experience from various industries, but in recent years, she has combined work in traditional education and nature schools with her own business as a guide and consultant. Ulrika's favorite activity is long winter tours with dogs and sleds, and she enjoys spending summers as a cabin host in the Swedish mountains.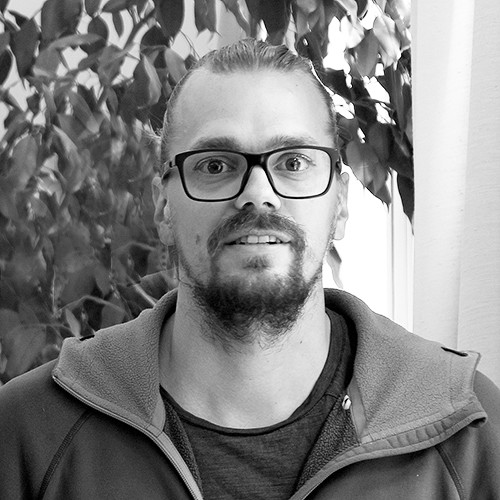 Björn Lindell
Björn grew up in the forests of Southern Ostrobothnia. Since obtaining his wilderness guide exam in 2011 Björn has more of less lived and breathed outdoor recreation. Whitewater paddling in northeastern Finland, high ropes courses and team building in southern Sweden, skiing in Härjedalen, and dog mushing in northern Norway are some of Björn's work experiences.